Points can be used to offset shipping costs!
2018-09-19 15:42:41
---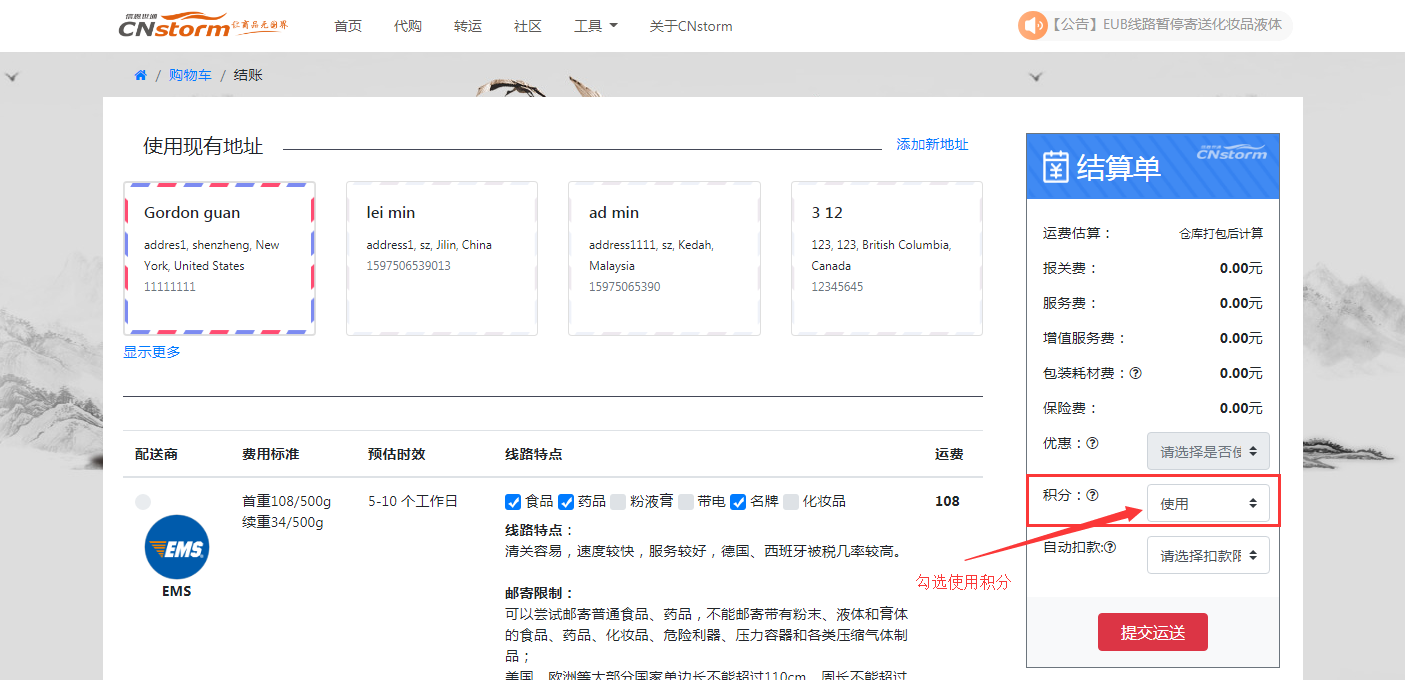 Starting from September 18, 2018, the points function will be restored!
Check "Use" points on the package submission page, and the points will be automatically consumed to offset the shipping cost when paying for shipping. If you do not check "Use" points, you will no longer be able to use points to offset shipping costs when paying for shipping.
Click on "Points Rules" to view more rules for obtaining and using points.
September 19, 2018
CNstorm Operations Center