Step 1: Submit transhipment order

The transshipment service is designed to help users sending the goods they have purchased online or parcels sent by relatives and friends at home to overseas countries. You can submit transhipment orders in the following two ways:

Paste the goods link: Select the color and style you purchased and add it to the shipping list. After receiving the goods, we will check the order information for you and help you check whether the goods are defective, color and style is wrong, etc.
Fill in parcel information: It leaves convenience for us to check whether the package is complete for you after it arrives at CNstorm warehouse.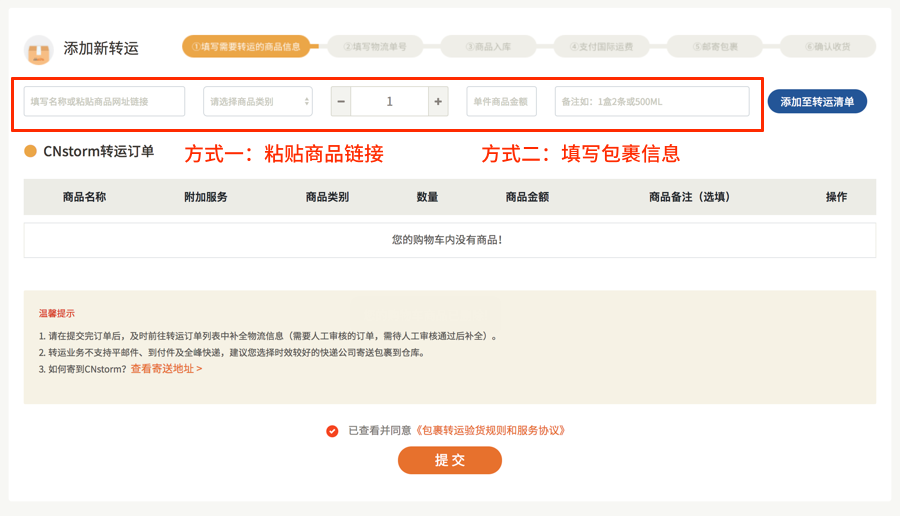 Step 2: Send your parcel to CNstorm, and complete logistics information
1、After the transhipment order is successfully submitted, go to the website to buy the goods (or send a parcel from your family and friend) and send it to the CNstorm warehouse.
2、(on the website)Put the parcel logistics information on the corresponding order in time after dispatch, so that we can carry on quality check timely in the warehouse.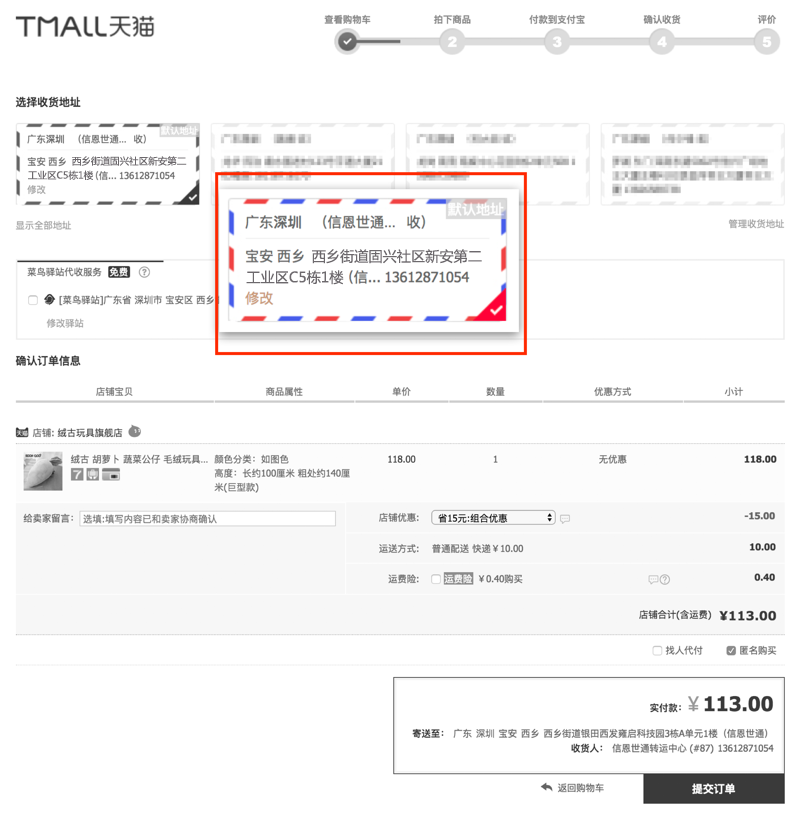 Step 3: CNstorm signs for your parcel, complete the inspection and send to warehouse
After stores in CNstorm warehouse, Quality Inspector receives and inspects goods then send to a pending warehouse, you will see from "My warehouse" in My warehouse.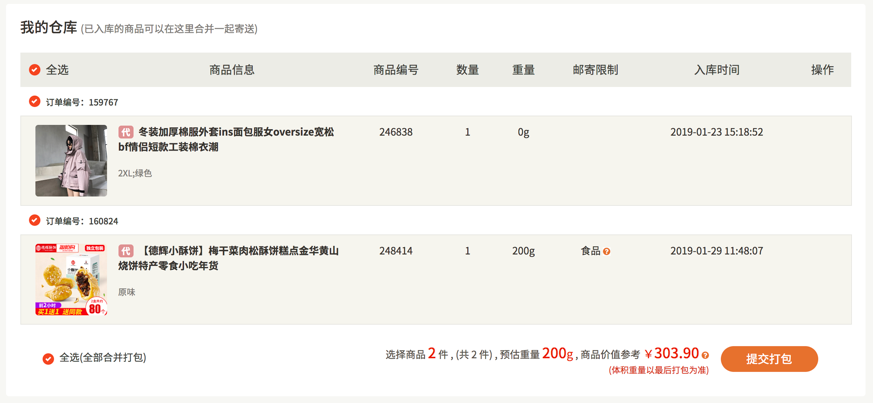 Step 4: Submit for transshipment
Click "User Center"—"My warehouse", then choose a product and submit for transhipment, click submit for transshipment, fill in the overseas consignee address information, and select from the recommended delivery method.At this point, you can choose to combine multiple items to one package.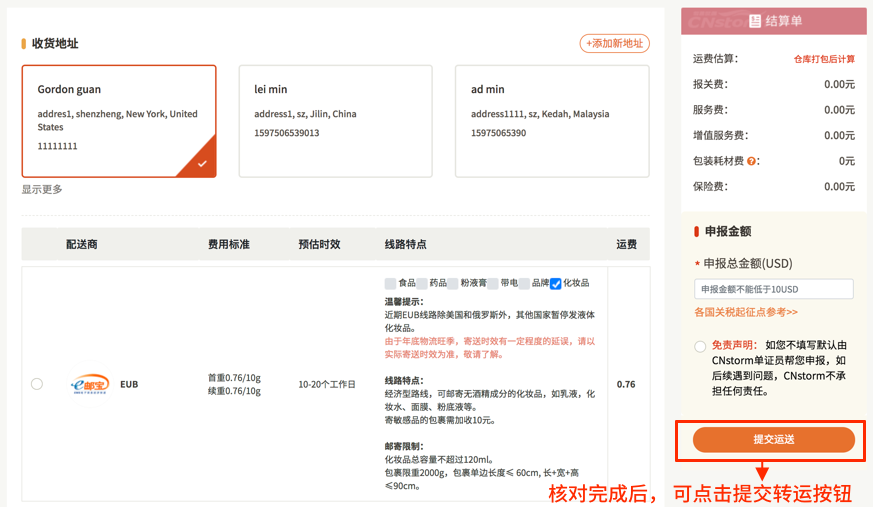 Step 5: Pay international freight

After the goods are weighed and packed, you can choose the payment method to pay the international freight and customs charges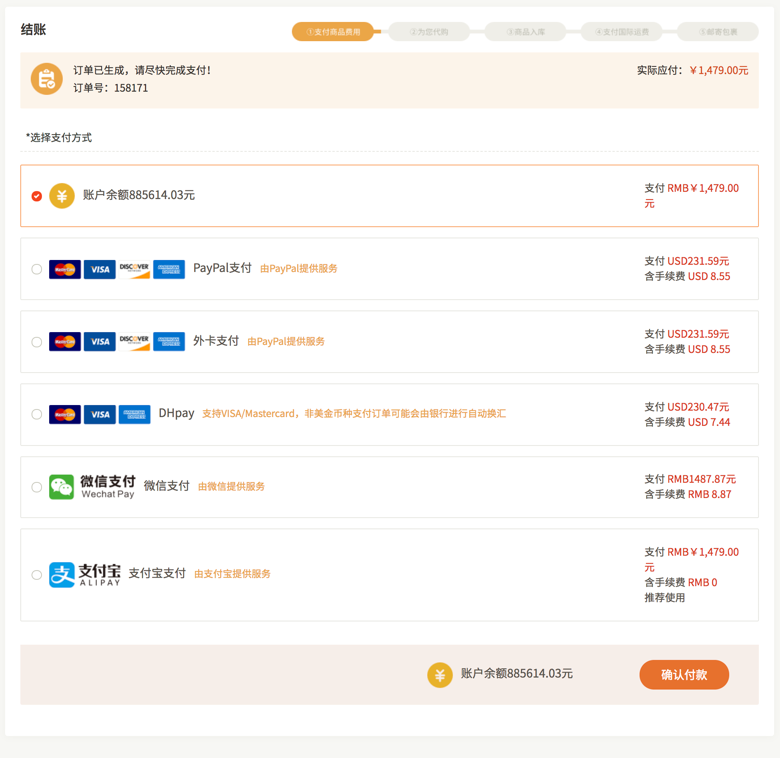 Step 6: CNstorm dispatch

All items will be packed in one parcel with reinforced package, then weigh and dispatch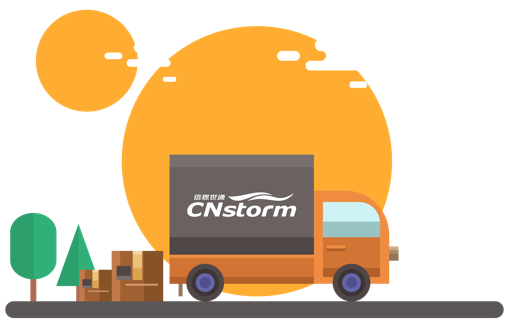 Finally, Take delivery of goods & unbox and share

After recveiving the parcel, confirm receipt in the "User Center" - "My package";In case of any problem, the after sale service application can be submitted in the corresponding order of parcel.